EXTRUSION
At ALAS IBERIA we pay special attention to the raw material, using exclusively aluminum billets from approved suppliers, which, upon receipt, are subjected to a exhaustive quality control, verifying its alloy and its chemical composition and thus ensuring that they meet the specifications required for their subsequent transformation.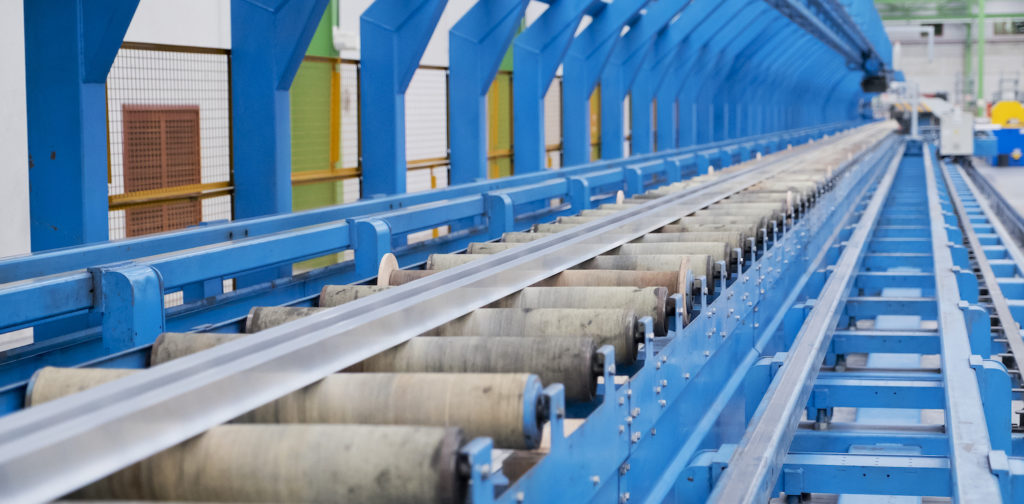 The extensive experience of our technicians and the modern technology of our manufacturing lines allow us to offer a wide range of possibilities for the manufacture of high precision profiles with alloys with a certified low carbon footprint, of different alloys and with various applications in the industry, architecture and transportation sectors.
We have three state-of-the-art extrusion lines.
Our current production capacity exceeds 25,000 tons per year, thanks to the fact that we have three automated extrusion lines equipped with the latest technology in the sector, with pressure/extrusion capacities of 1,800 tons, 2,500 tons and 3,500 tons of power for billets. 178 mm, 203 mm and 254 mm respectively.